CORONAVIRUS:
I am still available for clients via remote Internet access, curb-side pickup, and, if necessary, on-site service. During this time, I am charging $30 per hour for remote service. If necessary, I can also pickup your computer at your door-step, service, and return it in a day or two ($40 / hr). If you require on-site service, I can enter your home ($60 / hr). If you are a business, and you have mission-critical equipment, I can still provide on-site service ($70 / hr).
Friendly Computer Service
Thank you for visiting Pat's PC Repair. I service and repair computers in Hemet, San Jacinto, and surrounding areas. My service is mobile, so I will come to you! Because you don't need to take your computer anywhere, there's no need for you to unhook your computer and fight with cables and connections!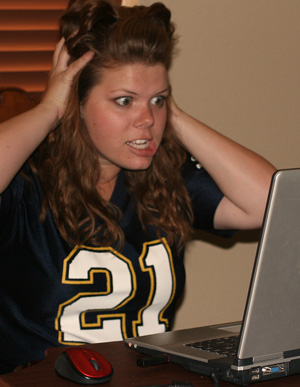 Frustrated?
Is your computer not responding, doing odd things, or really slow? Maybe you can't get on the Internet? Perhaps you think your laptop or desktop computer has been compromised by malicious software, or the security isn't working. Computer problems can keep people up at night. I know, because I have a lab full of them! Please call me. I can help.

Call me @ (951) 663-4353 or EMAIL me.

Ethics are Important
If my customers aren't happy, I have no reason to be in business. This is true for two reasons. Like most companies, my business depends on word of mouth to prosper. Customers who are happy with my services will naturally spread the word! Secondly, I feel ethically motivated to provide the best service possible. It makes me feel good to know I have helped people resolve their computer problems. I may not always be able to help out a customer, but I will try my best. In the event I'm unable to repair a computer, I won't charge a fee!