Price List
CORONAVIRUS: I am still available for clients via remote Internet access, curb-side pickup, and, if necessary, on-site service. During this time, I am charging $30 per hour for remote service. If necessary, I can also pickup your computer at your door-step, service, and return it in a day or two ($40 / hr). If you require on-site service, I can enter your home ($60 / hr). If you are a business, and you have mission-critical equipment, I can still provide on-site service ($70 / hr).
Free Estimates!
I will come to your home/business to service your computer. If I can't repair your computer on-site, I will issue you a claim check and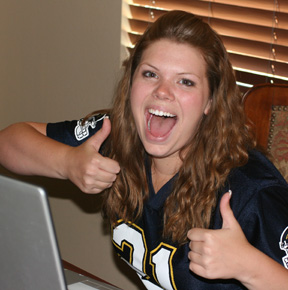 take your computer with me and return it when repairs are complete. I am registered with the Bureau of Electronic and Appliance Repair, license #86276. My business license is #028883.
Please call me. I want to end your frustration! (951) 663-4353
I also setup TVs and home theaters! If you don't see a service you would like to have performed, please contact me. Prices subject to change without notice! Estimates are FREE if you live in Hemet or San Jacinto. If you live outside of Hemet or San Jacinto, I may charge for drive-time.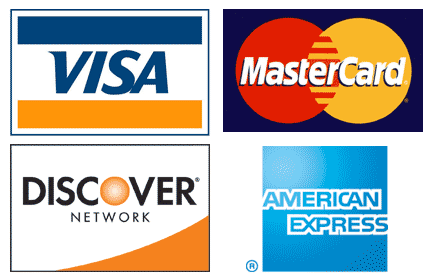 I accept cash, check, or credit card. I'm also happy to spread your payment over a few months, if necessary. I will do my best to work with you and to stay within your budget.

Special summer rate! My residential hourly rate is normally $40 per hour. Business rate is normally $50 per hour. Service fees do NOT include the cost of replacement hardware, if any. Many repairs can be performed in less than an hour! If you live outside of Hemet or San Jacinto, I may charge for drive time.

The following service fees are estimates, based on averages, and may be lower or higher, depending on your computer model and your needs. NOTE: Prices subject to change without notice. Due to Coronavirus, prices may not be accurate, depending on your needs. Please call for an estimate.
ITEM
SERVICE FEE
NOTES
Estimates
FREE for Hemet
and San Jacinto
I give free estimates. Contact me, and I will come to your residence or business to inspect your computer equipment. Note - if you live outside of Hemet or San Jacinto, you may be expected to pay for drive-time.



You Want New Computer


$40 per hour
Do you want to buy a new desktop or laptop computer, but you don't know where to begin? I can help point you in the right direction, and make recommendations. I am also willing to join you if you want to shop for a computer locally.
Virus Removal & Tune-Up

(quick clean, on-site)

$40 - $80

I will speed-up your computer by removing malware, optimizing Windows, and more. This is a very quick service, which I can perform on-site. However, if the computer is heavily infected with malware, I may recommend the deep-clean service.

Virus Removal & Tune-up

(deep-clean)

$120 - $150
I will speed-up your computer by disabling unnecessary startup applications and services, optimizing Windows, removing malware, checking for security issues, defragmenting the hard drive, Master File Table, and much more. The service fee will depend on the degree of infection, age of the computer, and a number of other factors.

Computer Repair

by quote


Includes troubleshooting, hardware repairs (when feasible), virus removal, software corrections, or Windows repair and re-installation. If I can't repair your PC, there is no charge.

Free diagnostics

, if you live in Hemet or San Jacinto!

Password Recovery

$40 - $80


Are you locked out of your email? Can't get into Skype or other service, because your password isn't recognized? Maybe you can't even login to Windows? I can help.

Hardware Upgrade


By Quote


I can upgrade your current desktop or laptop computer by adding RAM, a hard drive, or other component. Extra RAM will speed up your computer, while a bigger hard drive will expand your storage space for documents and music.


Display Replacement


$60 - $100 plus cost of parts

I can replace your cracked laptop screen. The service fee will depend on the model. The LCD or LED on Most laptops is easy to replace, however some laptops are more involved, and require a heatgun. The fee does NOT include parts for the display!

File Transfer

$40 - $80

Just bought a new computer, but you need the software or hardware on your old computer? If you need to have the files and software from your old computer copied to your new computer, I may be able to do this for you. In some cases, the old hard drive can be moved to the new computer, so you will be up and running instantly with no software re-installations!


Data Recovery



$120 - $150


I will attempt to recover your files from a computer that won't turn on or won't boot. If your hard drive has gone bad, I

may

be able to recover your data, but there is no guarantee. There is no charge if I am unable to recover your data.



Home Theater - DVDs, VCRs, CD Players, etc


By Quote
I can setup your home theater for you. I can connect and configure receivers, DVD players, CD players, VHS tape players, televisions, speakers and more. I can also help you with those frustrating remote controls!



Website Design


By Quote
Please contact us for details.

Tutoring


$40 per hour
I can help you, if you have questions about your computer.